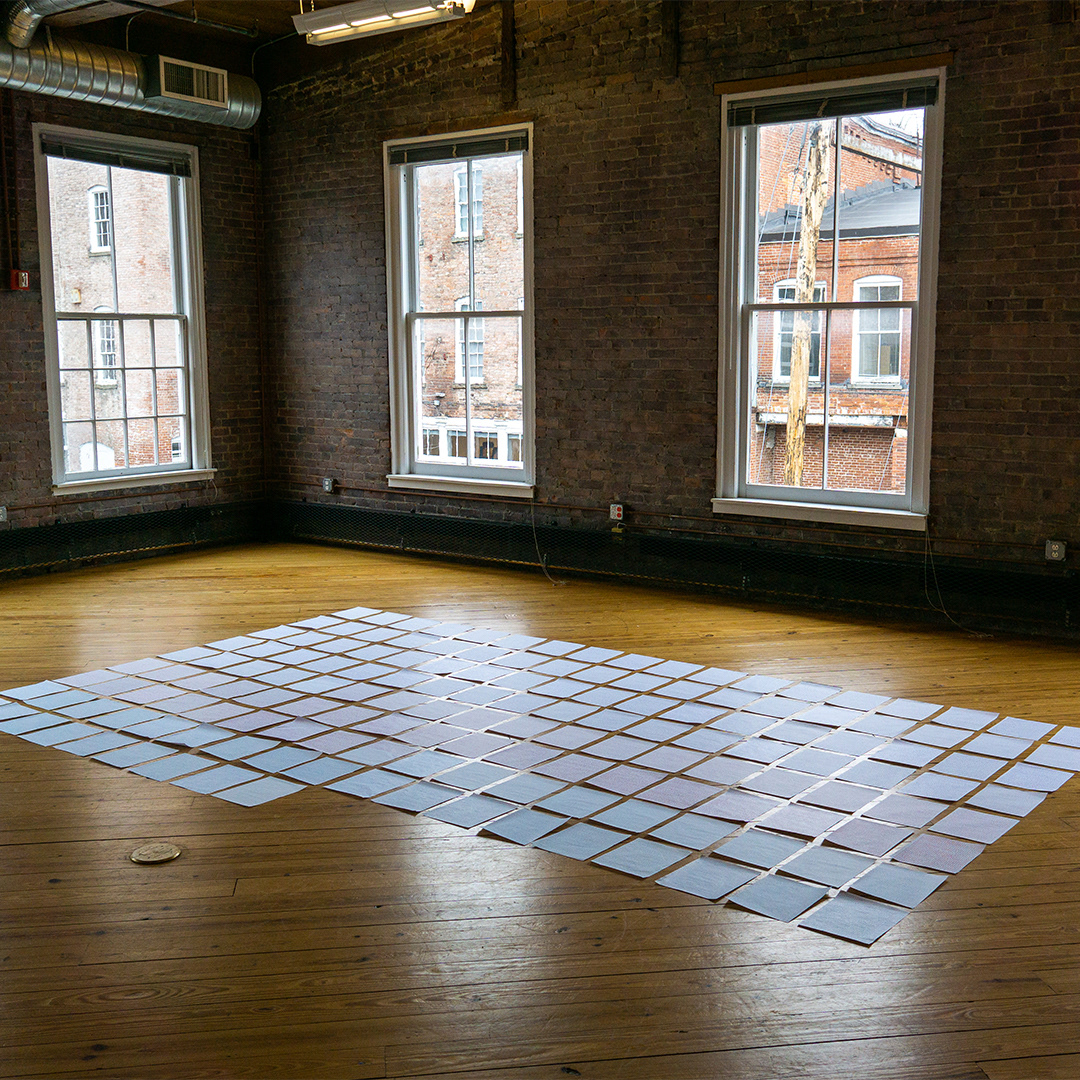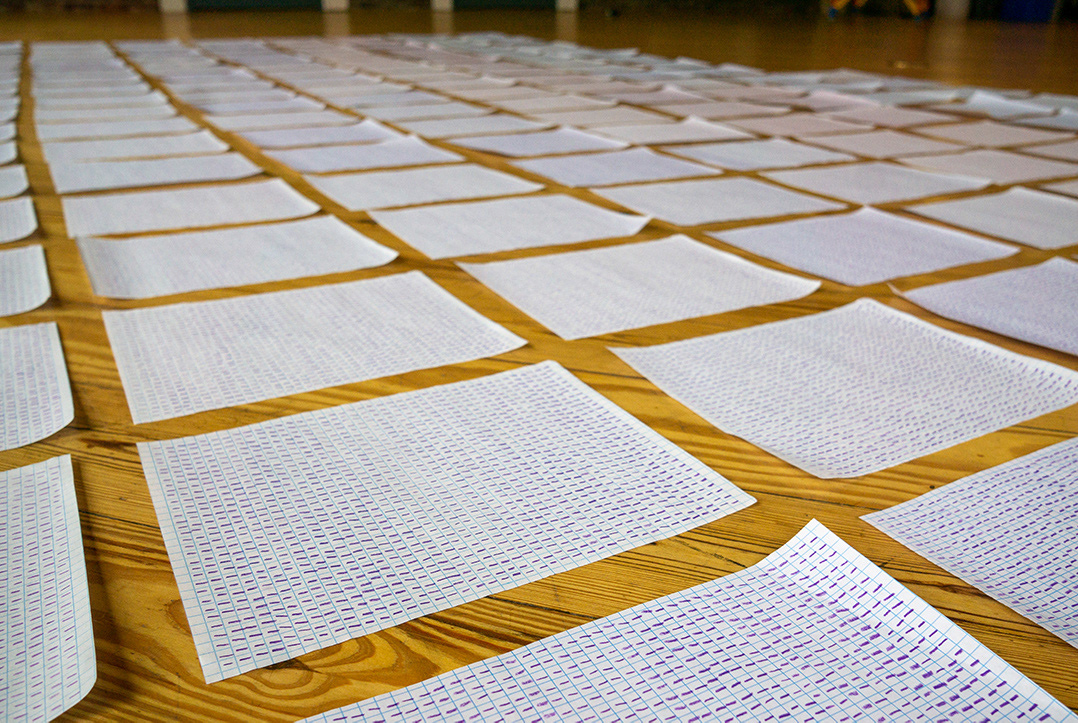 191,136 Deaths by Alcohol, Drugs and Suicide, 2020-2021 (Not Accounting for Overlapping Causes)
I had some extra studio time at my MASS MoCA residency to finish and document "191,136 Deaths." This piece was originally conceived for the MassArt SOWA show "The Hour of Lead," but I ironically ended up getting COVID and I wouldn't have been able to do the site-specific install, where each sheet would have been dress-pinned to the gallery wall. It consists of 153 sheets of graph paper, each sheet containing 1,312 marks in colored pencil. The marks are color-coded for three forms of death in the United States in 2021-2022: 96,096 marks in purple for drug-induced deaths, 49,061 marks in red for alcohol-induced deaths, and 45,979 marks in blue due to suicide during the 2020-2021 COVID period. The large windows in these shots make it look little smaller than it really is (about 130 square feet) but perhaps some of the detail shots communicate the enormity of this tragedy. During install, I found that simply setting the sheets of graph paper on the floor was more profound than hanging them on the wall, as the viewer is forced to look down at the casualties, as if visiting a relative or friends at a cemetery plot, rather than objectively presenting them on a wall as a data set.
These figures are sourced from the report, "
Pain in the Nation: The Epidemics of Alcohol, Drug, and Suicide Deaths 2022
," which tracks how COVID affected other forms of death in the United States during the 2020-21 year. It lists 186,763 deaths overall, but the discrepancy lies in the fact that some deaths were attributable to overlapping causes, like suicide by drug overdose. I rarely make work so specific or personal, but I lost a close friend to suicide during the pandemic period.